Weekly Spotlight: Trump indicted, again
Delivered to our subscribers on Saturdays, the Weekly Spotlight is a roundup of POGO's latest work and announcements. Sign up to get this newsletter delivered to your inbox.
On Monday, former President Donald Trump and 18 others were indicted in Georgia over their attempt to reverse the results of the 2020 presidential election. That brings the grand total to 91 charges against Trump in four indictments at the state and federal level, over the course of less than five months. The charges outlined in the latest indictment — 13 counts including racketeering, forgery, filing false documents, and false statements — underscore Trump's very deliberate effort to deceive the public and change the outcome of the election. These are the same lies that brought insurrectionists to the Capitol on January 6, 2021.
Against the backdrop of the 2024 presidential election, it is crucial to remember that alongside these criminal indictments, Trump can and should also be held accountable using Section 3 of the 14th Amendment — the clause that disqualifies any elected official involved in an insurrection from returning to or running for office in the future.
However these indictment proceedings play out, the disqualification clause remains a crucial tool for preventing Trump from regaining the position of power that he has repeatedly shown he is unfit to hold. And that clause can be enforced today.
ACT NOW
Add your name now and demand that President Biden replace IG Ennis with a watchdog who is up to the task.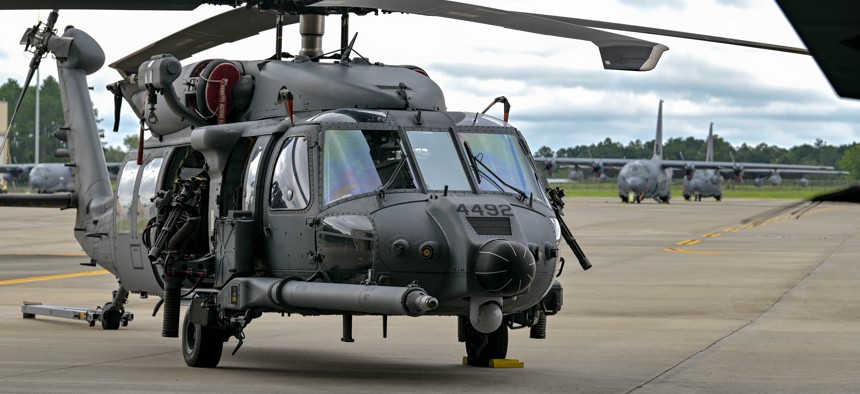 OP-ED
By obtaining the data rights for two helicopters, the service sets itself up to save money and improve readiness.
QUOTE OF THE WEEK
"There are questions about this murky situation that need answers. ... When a company with government business has an arrangement with a politically connected person, it can easily look like the company's aim is influence peddling."
Nick Schwellenbach, Senior Investigatior, in The Daily Beast
ONE LINERS
"The Pentagon loves to avoid hard decisions, and I think emergency supplementals allow them to skirt those decisions entirely."
Julia Gledhill, Analyst, on The Un-Diplomatic Podcast
"And when an inspector general has overseen an office, if not personally retaliated against whistle blowers and has overseen so much dysfunction, that is a toxic inspector general and they must be removed."
Faith Williams, Director of the Effective and Accountable Government Program, in Federal News Network